Overview:
Fantasy cricket is a game of skill where you can create your fantasy team and compete with other users. By following the fantasy points system, whoever earns the highest points, wins the game along with the real money. Fantasy cricket platforms allow users to make the best use of their cricket knowledge and earn real cash through fantasy cricket apps.

Just go through this detailed guide, learn the rules and with the help of your cricket knowledge, show your gaming skills on Choic11 app.

Idea of fantasy cricket:
The idea of fantasy cricket is quite simple, you have to make a fantasy team from the set of 22-25 players for an upcoming match and join the contest, which is available in two categories – practice contests where the entry fee is free and the paid contests where you can win real cash.

The basic understanding of cricket and a bit of research is required to take part in fantasy cricket leagues. The most important thing is to pick those 11 players who can perform well during the match. Let's move forward and understand how to play fantasy cricket on Choic11 app.
01

Register on Choic11 app
Once accessing www.Choic11.com or opening the the Android app, tap "Join Now", fill in your mobile number, a valid email ID and password and proceed by clicking "Register". You'll receive an OTP via SMS for verifications. You can also choose to sign-up via Facebook & Google. Once the verification is successful you can start playing.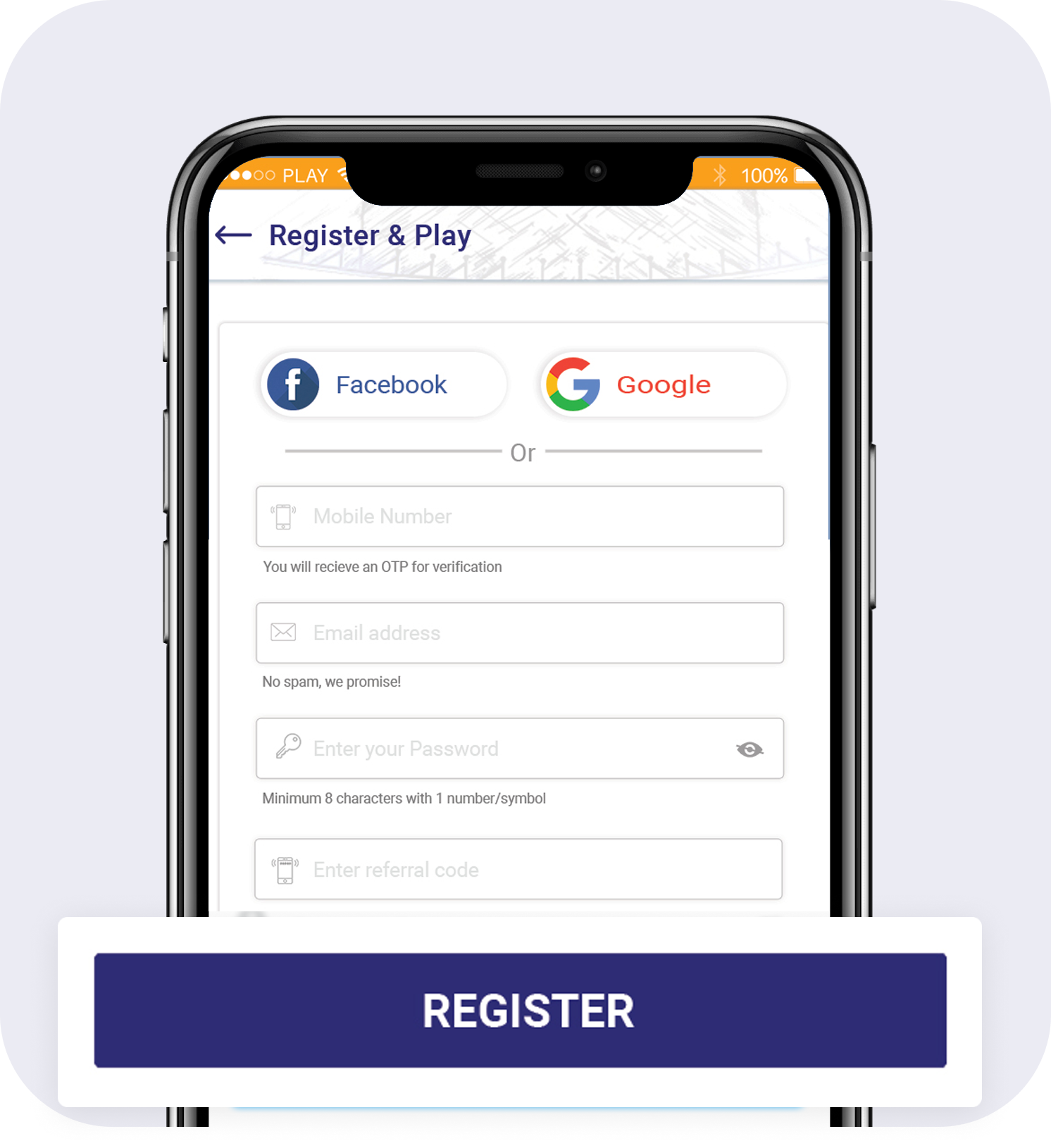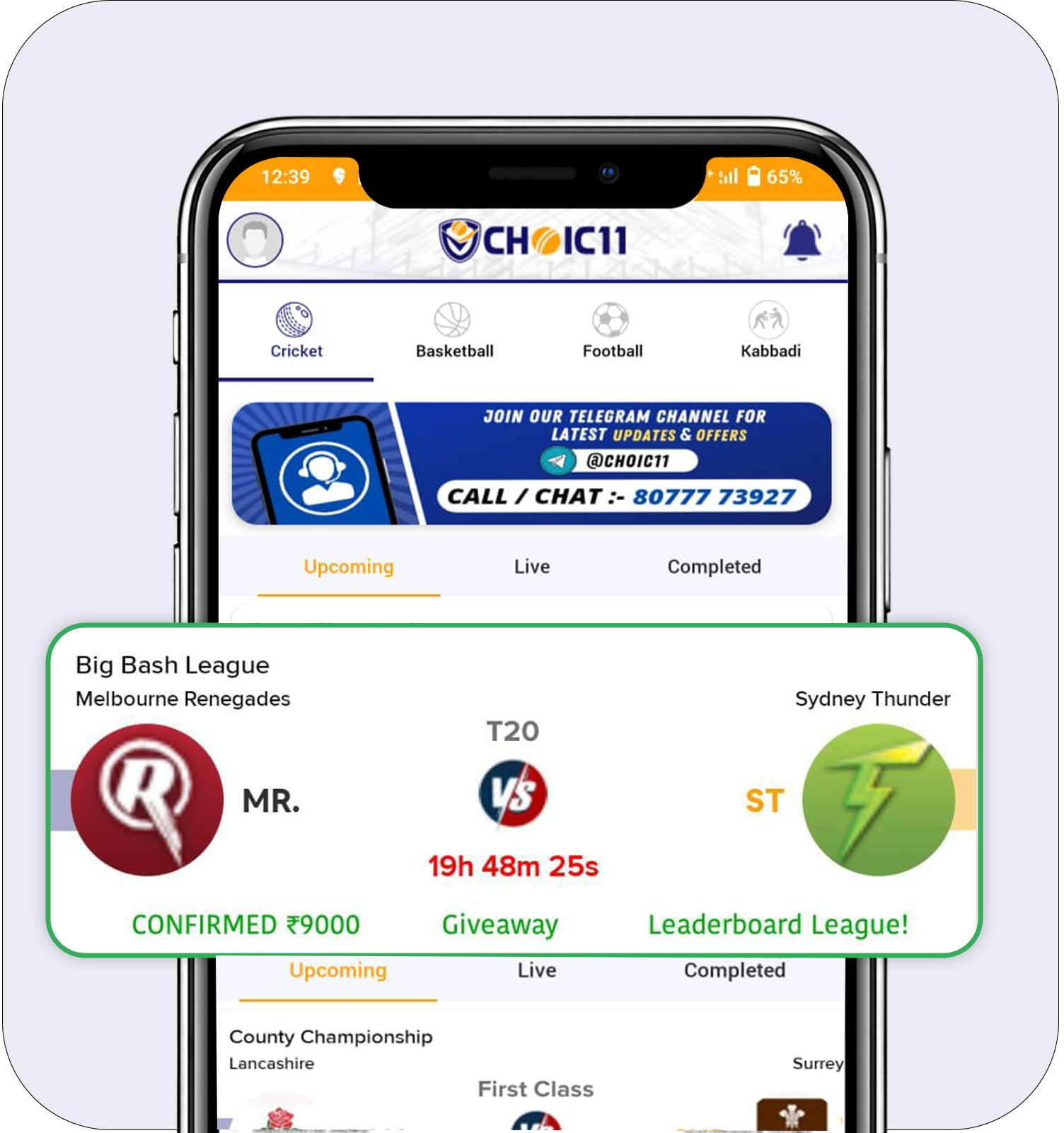 02

pick an upcoming match
select a match where you want to play fantasy cricket and build your fantasy team.
03

Make Your Team
Make your fantasy team of 11 players with the 100 credit points. Follow the instructions for creating your team.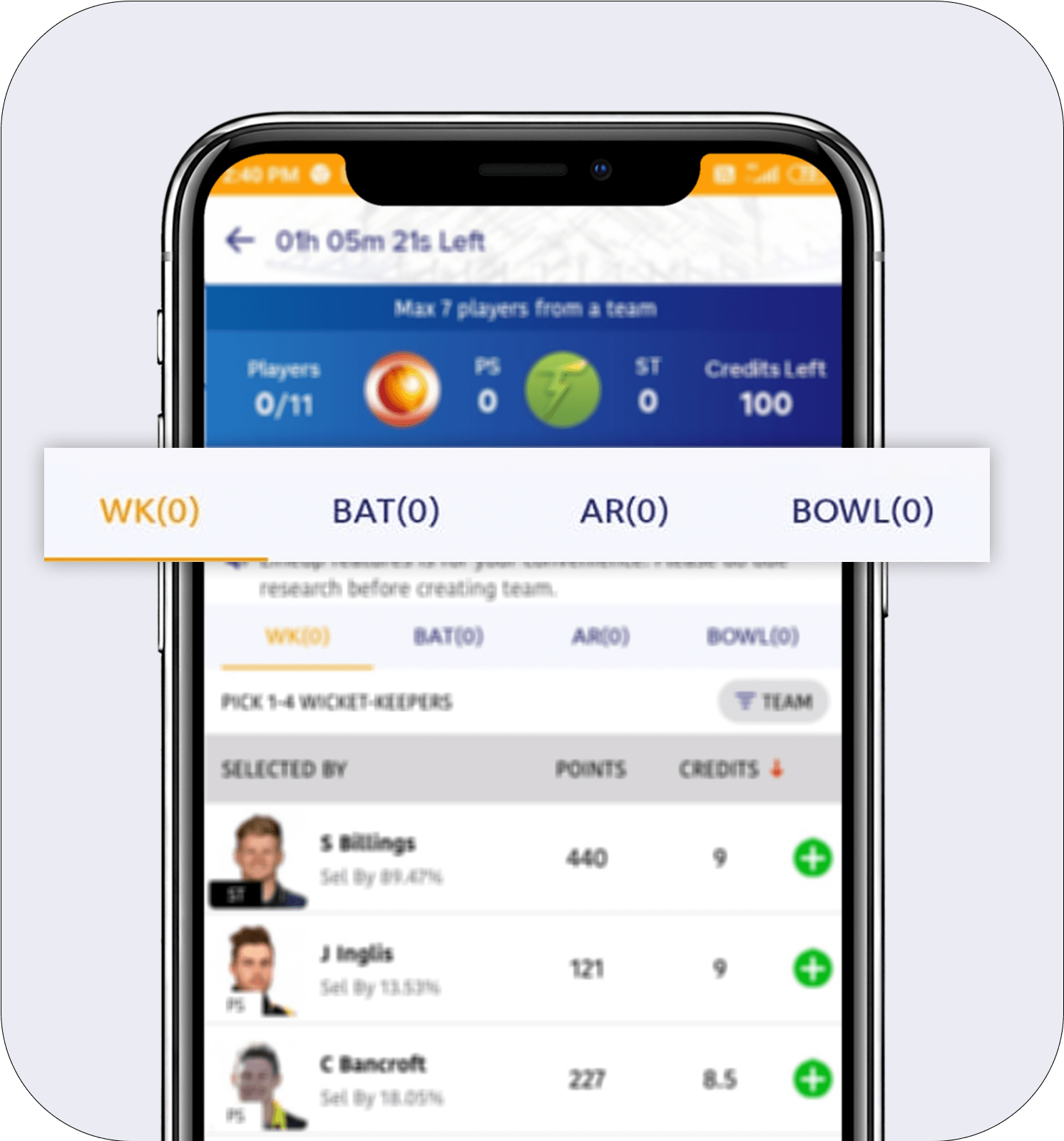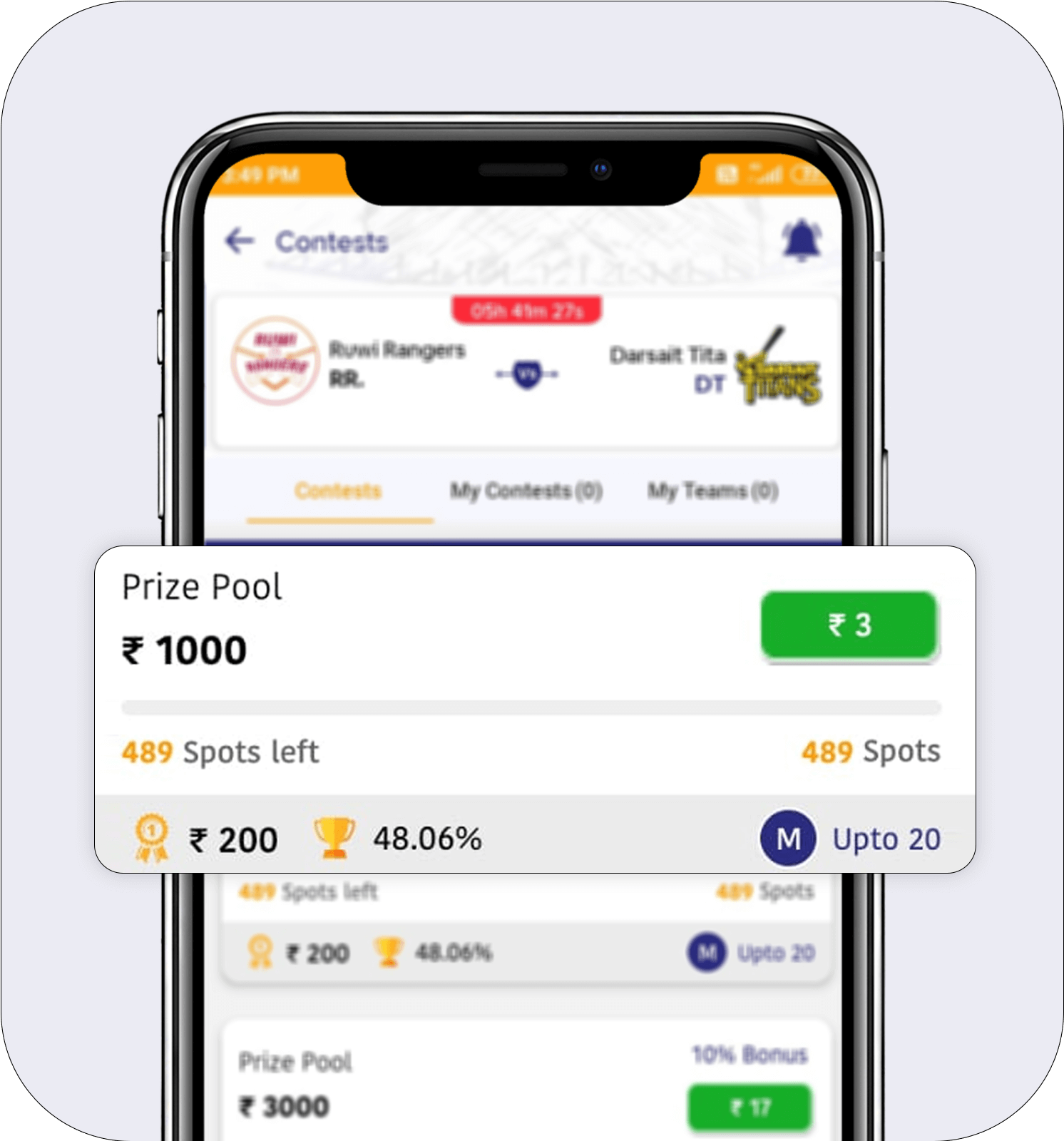 04

Join a contests
After creating your team, join the contests as per your convenience.

Practice contest: Here you can join the contest with no entry fees and analyze your performance in fantasy cricket leagues.

Paid Contest:  If you've good understanding of cricket, then join the paid contests with nominal entry fees and win real cash.

Private contest: You can create your own contest and challenge your friends, family, relatives or known members
05
Keep track of your team's performance
Based on the performance of real-life players, you can keep track of your team's performance in the joined contests.